Of course I don't want to distract from the main meal of this forum so I've got this little pad all for myself, and discussions go in here as such for this subject.
I want to talk some about my own game, Enchanted Pendulum.
I'm a bit of a retro nut, having primarily grown on the NES through PS2 eras. I've always been one to want to create his own love letter to the old pixel games, but I want to put some additional advanced spice on it to make it appeal in today's age. I'm primarily a programmer and a brainstormer, so even though I have a pretty good idea on how EP will play, I do need some help in allowing me to come up with a vision for it so I can pursue it.
You probably know of the girl in my avatar if you seen enough of my posts. It's my game's playable character Sylvia Brangwin.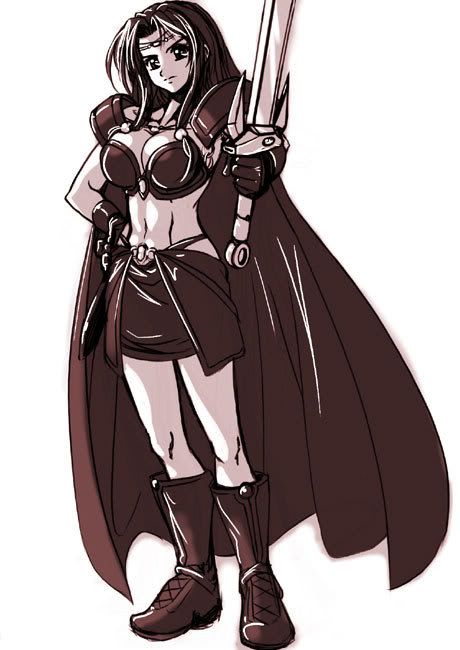 I had an idea/concept for using time travel as a parallel world mechanic similar to how some Zelda games to it, like Oracle of Ages and Link to the Past. My inspiration for time travel was actually born from the NES game Magic of Scheherazade, which I recommend.
The basic gameplay I want to essentially be a faster version of Zelda 2/Faxanadu, with good defense with your shield being as important as your offense. One thing I thought was impressive for early turn based RPGs in the olden era was the strategy and unique ways to work with a game's mechanics to defeat certain bosses. Whereas in Castlevania you simply smacked an enemy with your weapon of choice until it died. I want to make use of RPG mechanics not just in combat but also as utilities. For example, being able to put a very powerful opponent to sleep so you can sneak by them.
I intend for it to have plenty of Norse references but have some of its own lore as well. The general palette being based off of something like Demon's Crest, as it is a dark fantasy. I don't want the game to be all black and gothic though. Through the game's 4 main areas I want there to be plenty of variety as well. Ice caves, volcanoes, oceans, forests.
I'll drop by some more brainstorming to see what everyone thinks of it and I'll add to this as more comes to me.