During NelCelestine's livestream ( which is pretty awesome, by the way, and can be viewed here:
http://www.twitch.tv/nelcelestine
), it was brought to light, thanks to Nel herself, that the soft-spoken, loveable Bodie Lee is not the person we all thought he was.
Bodie did a fine job of masquerading as an indie game developer, but the truth is finally revealed. Behold: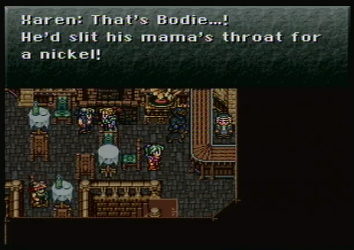 That's right folks, Bodie is a crazed killer using Timespinner as a front for his evil, godless deeds!
I don't know about you, but I'm revoking my donation and instead giving it to that nice, sweet twitch streamer NelCelestine, who totally didn't put me up to screencapping the image and posting this thread. :3
As I said before, you can check out Nel's twitch channel here:
http://www.twitch.tv/nelcelestine
Have a nice day, and stay safe!