Been talking a bit with Bodie lately. Will update this topic and title once I get everything finished for presenting to Bodie and his team.
I'll just leave the picture here and let the speculation begin!
Teaser is Over (for the most part)
Meet Solaria vil Kin (last name is debatable and open for suggestions)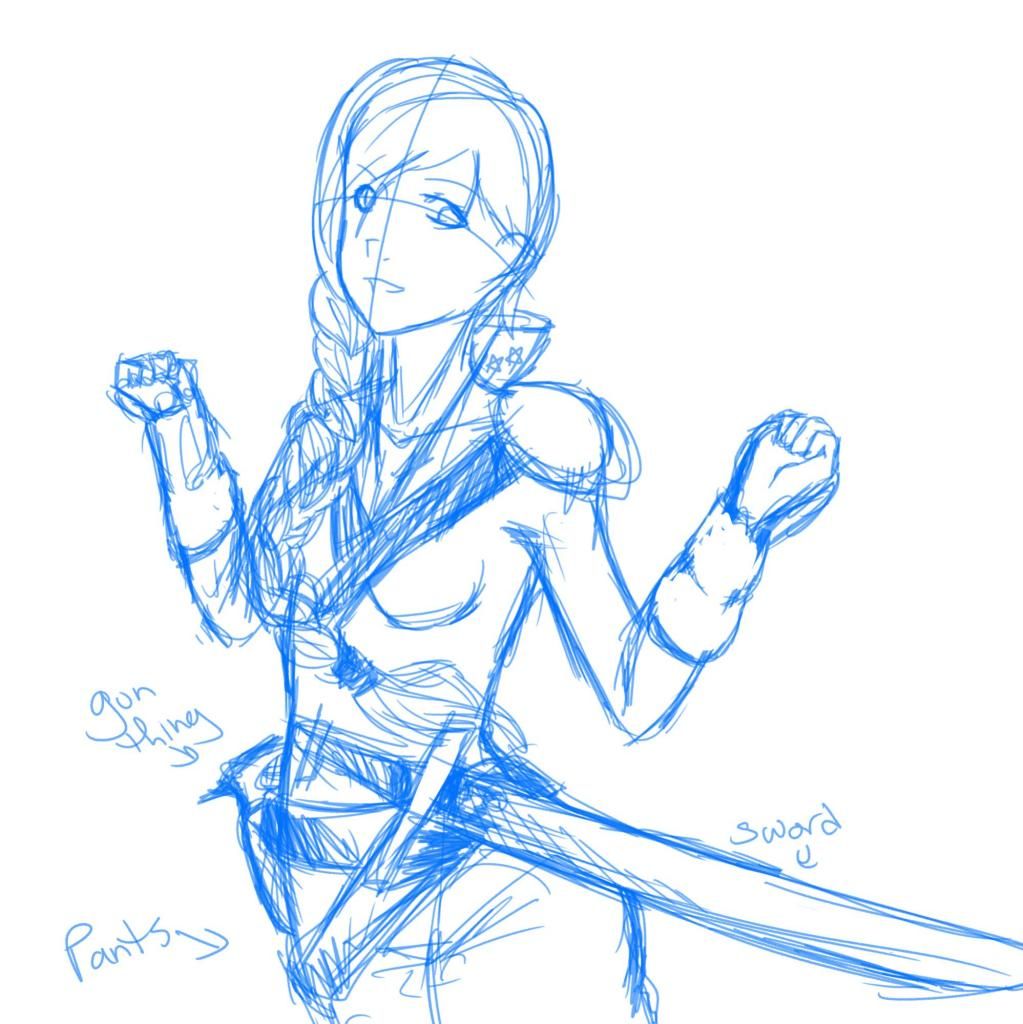 (A final, well done and colored drawing is on the way so worry not!)
Attacks! I wanted to make sort of a mix up character to fight ala Zero, Omega, etc.
Standard Long ranged weapon attacks here. I tried to include some that may and some that would require using the time freeze.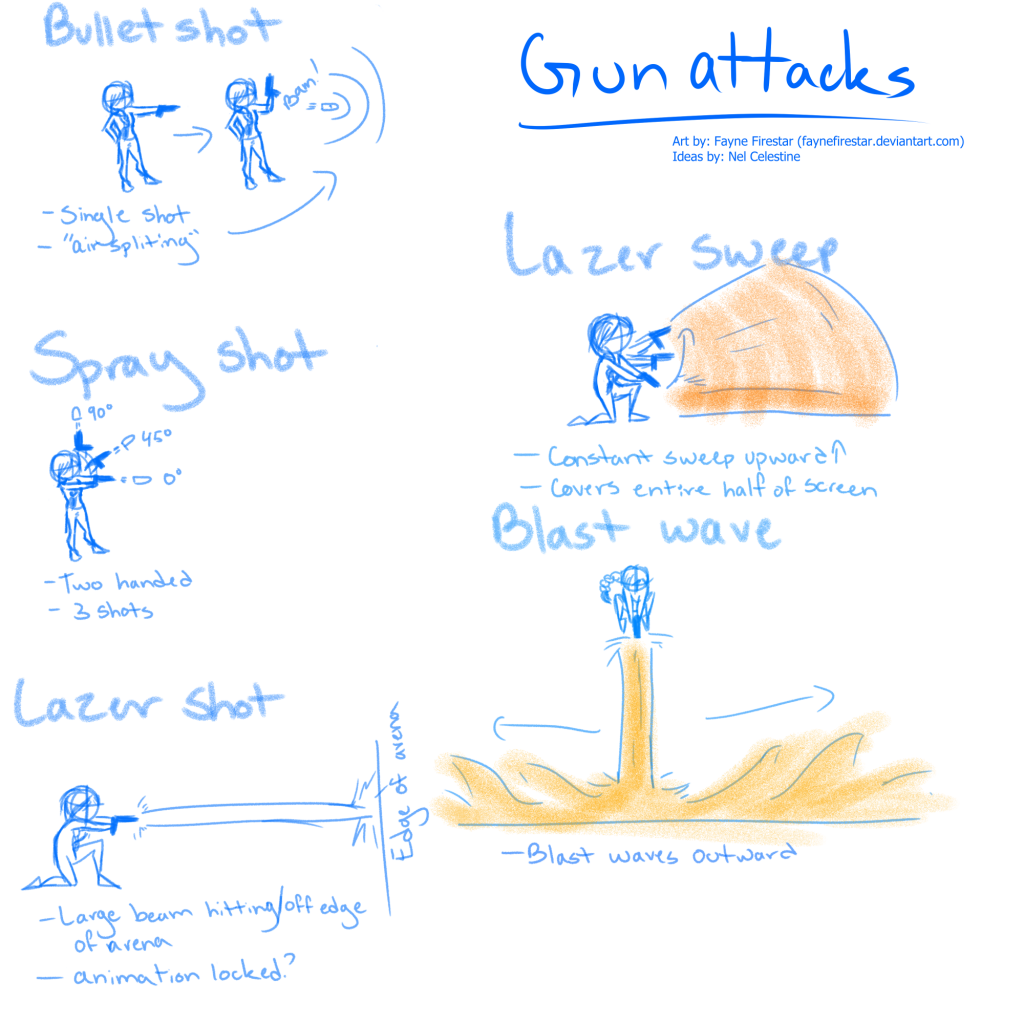 Sword combat for mixing up with shots including some that would also require time freezing.
I tried not to give her TOO much detail storywise (as if used this would totally be falling under Bodie's ideals) but she kind of came to a life of her own in my head as a rival or anti character to Lunais. In the way Blues (Protoman) is to Rock (Megaman)... kinda.
I figure she is an officer for the empire. Possibly in a semi-high position (Captain perhaps) and or some other way connected to the imperials directly. Either by studying history and seeing reports and accounts of someone looking the same systematically destroying their way of life or possibly having a piece of the time spinner itself inside her (allowing her to see time erode and alter before her eyes as Lunais makes changes) she will try to make a stand for the people she has vowed to protect. Possibly even suggesting that the reason Lunais' home was attacks was to pre-emp the destruction of the empire's citizens and theory way of life.
After all, just because the Empire did something evil to Lunais doesn't mean everyone in said empire is evil.
Big Edit: Had to fix images and sadly the attacks are kinda cut off here on the forums but if you right click and hit view image you'll see the full thing!
Update:
http://whistlefrog.tumblr.com/
http://nekophelia.tumblr.com/